NFL Sober Coach: When drugs, violence and paying for sex become an issue, you get negative press. Call us Sports Sober Coach. 1800.706.0318. Discreet.
NFL Hall of Fame defensive tackle Warren Sapp was arrested Monday morning for allegedly soliciting a prostitute in Phoenix. TMZ Sports reported the news and noted that Sapp was booked into jail after being apprehended by police at approximately 7 a.m.
Anthony Michael, TMZ's senior news producer, tweeted an exclusive photo of Sapp's mugshot: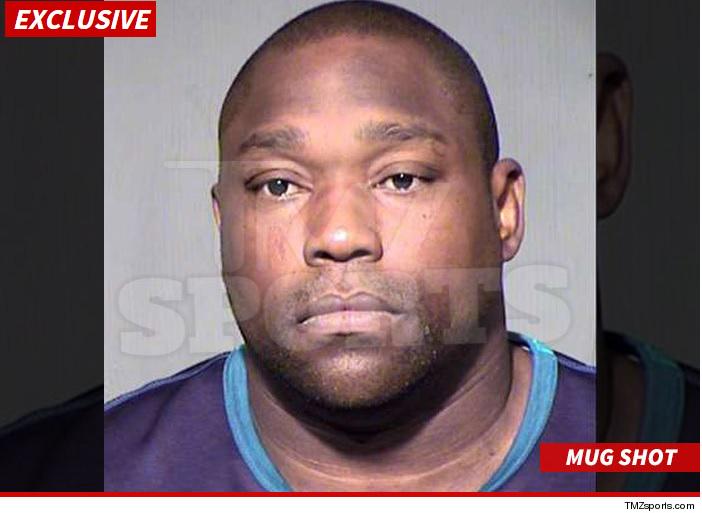 ABC 15 in Arizona confirmed the news and provided additional details surrounding Sapp's arrest:
ABC15 confirmed with Phoenix police that Sapp was arrested on one count of solicitation of a prostitute and two counts of assault.

Police said Sapp met two women in the lobby of the hotel before they went back up to his hotel room. They started discussing money, a physical altercation occurred and the argument spilled into the hallway around 2:30 a.m.

Sapp was transported to Phoenix police headquarters where he was questioned and admitted his involvement in the act of prostitution. He denied assaulting the females.
Sapp, 42, was in Phoenix as part of NFL Network's team to cover Super Bowl XLIX, which the New England Patriots won over the Seattle Seahawks 28-24.
NFL Network has since pulled his talent page from its website, and Matt Yoder of Awful Announcing received confirmation from the network that Sapp has had his contract terminated.
Jane McManus of ESPN noted that the NFL's conduct policy would also apply to Sapp.
An accomplished gridiron career saw Sapp selected for seven Pro Bowls, win a Super Bowl and be named the league's Defensive Player of the Year in 1999.
While his induction into the Pro Football Hall of Fame's 2013 class and his media career have been high points since his retirement, Sapp has had some adverse moments as well. He filed for bankruptcy in April of 2012 and faced domestic battery charges in 2010 and 2014, but the former case was ultimately dropped.
http://m.bleacherreport.com/articles/2351282-warren-sapp-arrested-latest-details-mugshot-and-more-on-former-nfl-star?utm_source=facebook.com&utm_medium=referral&utm_campaign=programming-national?is_shared=true